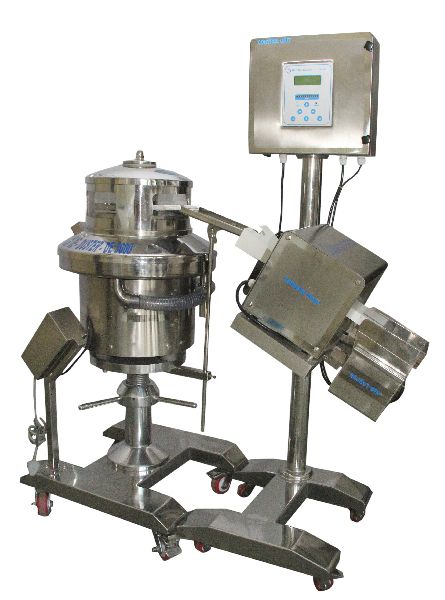 There are several needs of tablet metal detectors these days. The pharmaceutical industries these days are highly in need of high-quality metal detectors in huge quantities. Generally, the metal detectors are made up of stainless steel that will provide you with correct results and better detection.

Here are few points which you must check before you get a metal detector for your company. Following this point will help you to get the best one so that you will have the precise detection. Read through to know how to select the best metal detector for tablets.
• The metal detector which you are planning to buy should have a finished look and should be made in stainless steel.

• It should be sensitive to all kinds of metals and should provide the correct results.
• It should have a high speed.
• Ensure to check that it will provide the best performance for a long time.
• The balance in the metal detector should be automatic and not manual.
• See that it matches well and it is compatible with the tablet press.
• The sensitivity in the metal detector should be adjustable.
• There should be layers for the passwords. Three layers should be there.
• It should have a better build-up and modern design.
• Check whether the metal detector meets the FDA rules and its standards.
• It should be easy to clean.
• The metal detector should be with a sensing head that can be adjusted as per the requirement.
• It must have a maximum configuration.
• It should have a high capacity of detecting in case there is any metal present in the tablet.
• There must be a led bar that shows the bar graph in a better way.
• The nature of the balance should be automatic.
• It should be easy to use and user friendly.
• The system should be compact.
• And lastly, the maintenance that it requires should be minimum.

Following these, you will be able to get the best metal detector for your company and use it for a long time without much trouble.

What Are The Specification To Look For?

There are mainly four specifications that one should look for to get the best tablet metal detector. They are:
• The power supply should be 230 Vac to 50 hertz.
• The height should be around one thousand millimetres.
• It should be made of pure steel so that it can provide you with better performance.
• The metal detector should have a speed of 10,000 tablets in every minute.

The metal detector for tablets that are needed by the Pharmaceutical companies these days are available for customers and according to their requirements and needs. Metal detectors that are good in quality provide you with high sensitivity properties to all types of metals. This also includes non-magnetic steel.

For quality control services, metal detectors are widely used and are quite helpful. It helps in knowing if the tablet that is been produced has no metal and is safe for consumption. All you need to do is get a better quality metal detector for your industry which will fulfil all your requirements.